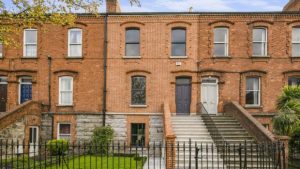 Katlan Cosultants were delighted to offer Quantity Surveying & Cost consultants to Luke Walsh on this beautiful Victorian Home on Grosvenor Square in leafy Dublin 6.
Grosvenor Square is one of Rathmines's finest squares and home to Stratford Lawn Tennis Club and Kenilworth Bowling Club, which share its green space. Situated on its east side is number 13. Built in 1891, it was once the office of the bowling club, where members used to drop in for a cup of tea, explains owner Luke Walsh.
See the full article on the Irish Times website.