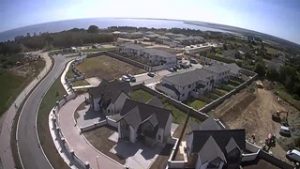 One of Wexford's best Residential Developments Roxborough Manor !
Katlan Consultants / Mark Tyrrell proudly have been representing Dempsey Plant Hire Ltd as quantity surveyor since commencement of this development in May 2018.
Our role includes Pricing Bill of Quantities & Compilation of all Valuations and recording of same using both drawings and Drone Aerial imaging
We think our aerial shots say it all !
Well done to Colm Neville & Adrian Dowdall of Colm Neville Developments and continued success to Eric Dempsey of Dempsey Plant Hire Ltd.